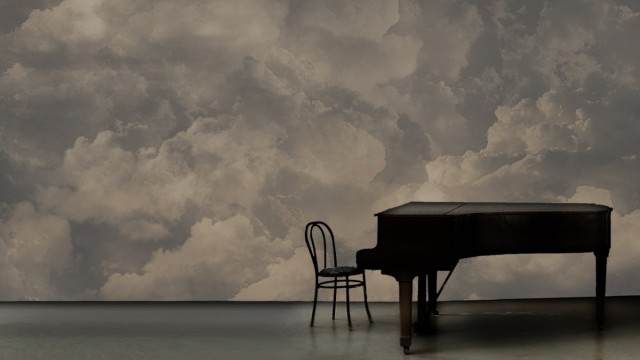 Several years ago, fellow piano teacher and performer Christina Cuda Robertson took 6 months off of teaching for what she called her sabbatical. During this time, she maintained a tremendously reduced teaching schedule, where students only scheduled lessons every two weeks or so if and only if they had completely prepared everything assigned from the previous lesson.
Within her sabbatical, Christina learned new music, attended workshops, and focussed on personal musical growth. I remember feeling quite envious of her ability to plan ahead for such a valuable experience, and I was quite confident that I would never be able to make room for a personal sabbatical as long as I still had children to feed and educate.
Then, sometime last year, it occurred to me that I easily could arrange my teaching schedule to take off 4 weeks a year for continued education.   Over the course of 6-7 years, that would add up to roughly the same amount of time that my friend took off to dedicate to her art.
So, this week marks the first of the four weeks I carved from my summer and academic year and set aside for my inaugural mini-sabbatical.
I see some pros and cons to doing this:
| Cons | Pros |
| --- | --- |
| I lose two weeks of potential teaching income. | I grow musically, become a better teacher. |
| I lose two weeks at the end of summer. | I am more fulfilled, because I am continuing to grow musically and become a better teacher. |
| The schedule may be a little confusing to my parents, since it starts later in the school year. | In my experience, young children can have a hard time adjusting to the sudden demands of a busy school year.  Perhaps this will offer a more gentle increase in time commitments. |
| Students who "take the summer off" have less time to prepare for the fall recital. | Maybe the same students will be more focussed in August and September? |
And then there are risks: I am worried about keeping my focus on my specific goals.
For instance, does this blog entry fit into my goals?  I took time this week to finalize my new website, make it public for the first time, and add this blog entry. That was not in my initial set of goals (I had planned on completing this site early in the summer), but I decided to add it.  I'll talk about why another time.
Next week, I'll chat more about my goals, my successes, and my struggles. Now, off to my music.
---
Thank you to thegenome at deviantart.com for the lovely artwork on the header.