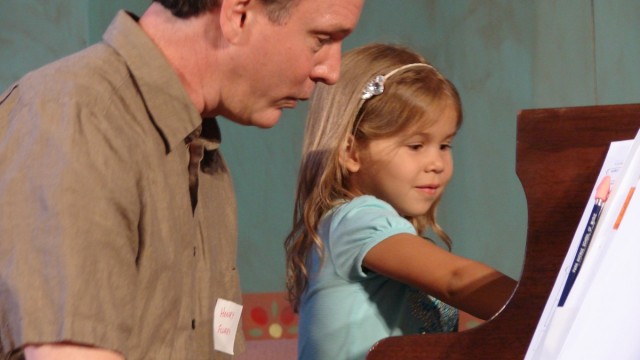 I offer private piano, theory, and composition lessons in my studio located in Prescott, Arizona.
Piano Lessons
For young students, I use the Suzuki Method as the foundation, with further emphasis on reading, composition, and improvisation.  As the student matures, they are increasingly given more options to follow their interests in music, while maintaining a strong grounding in technique, musicality, and theory.
I accept transfer students who are young enough to work with the Suzuki method or are at a level where they read well and are self motivated.  Older transfer and adult students follow instruction customized to their goals.
I host four piano recitals a year.  Fall and Spring recitals are standard repertoire recitals.  The December recital is our holiday recital, and the May recital is all original works written by the students.
My post on The Accomplished Learner offers an overview of what I teach.
You are invited to contact me to chat about lessons, schedule a time for you to observe me teach, or attend a studio recital.
Composition Lessons
All of my piano students have some training in composition.  Each student is guided through writing at least one original composition a year which is performed on our May recital.
I also teach composition lessons for students of any instrument or age. These lessons are geared towards helping the student mature as a composer of any of a variety of styles, and the lessons are tailored to the students abilities and goals. Lessons typically involve music theory, analysis, critique of student progress, and in class composition. Lessons can range from "no homework" lessons, where all composing is done in class to lessons of high rigor, where the student is expected to compose at home.
Musicianship and Theory
I offer lessons in improving musicianship fluency or studying music theory. Students who wish to prepare for the AP Music Theory Exam should be prepared for a highly rigorous training and will be expected to put significant hours of home study into the course.