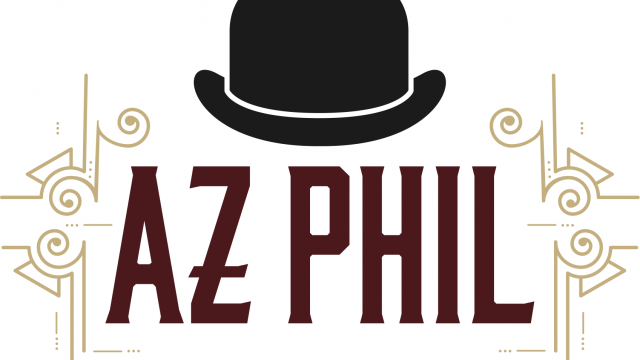 I have spent much of my time this past year leading the effort to found Arizona Philharmonic, a new professional regional orchestra based in Prescott, AZ. Perhaps unique to Arizona Philharmonic is its collaborative origins: Chaparral Arts, Inc., Yavapai College, Yavapai College Performing Arts Center, and Prescott Chorale each contribute concerts and funding.
Why Now?
While Prescott hosts two amateur orchestras and visits by the Phoenix Symphony, no professional orchestra is available for locally-produced concerts. Local choirs, the Yavapai College Performing Arts Center, and other nonprofits each currently pay fair-market rates for professionals but spend significant effort organizing pick-up orchestras for their concerts. Because of this shared need, the collaborating organizations joined forces to organize and fund a season of locally-produced concerts using Arizona Philharmonic.
I accepted a leadership role in founding this orchestra when in 2016 Yavapai College asked me to organize a retrospective concert of my music. After exploring and rejecting the idea of hiring an existing orchestra for this concert, we began plans to hire musicians directly. The idea of a local professional orchestra has been discussed among local presenters for at least a decade, so we approached the area's arts organizations about working together to form a permanent professional orchestra. After the award of seed money from the Arizona Commission on the Arts, nearly a year of planning and execution by the collaborating organizations, and the establishment of a dynamic and engaged board, Arizona Philharmonic is in its final preparations for its modest, yet exciting, 2018-2019 season.
Season One
As presented by our brochure, the concerts in this inaugural season are:
August 26, 2018: Currents – our inaugural, anchor concert kicks off Yavapai College's 50th Anniversary with a retrospective of local composer Henry Flurry. Peter Bay of the Austin Symphony conducts the Arizona Philharmonic, Steinway artist James d'León premieres a new piano concerto, and marimbist Maria Flurry brings back Ragtime Dances for Marimba and Orchestra.
October 6, 2018: Bach Festival – Prescott Chorale and Arizona Philharmonic present J. S. Bach's Magnificat in D and Brandenburg Concerto No. 1.
December 1, 2018: Messiah – Yavapai College choral groups and Arizona Philharmonic bring Hallelujah to Prescott as never before.
March 23 & 24, 2019: Carmina Burana – This powerhouse literally comes to life with Master Chorale, Arizona Philharmonic Chamber Players, and Ballet Victoria.
Success and Our Community
Diversity builds our strength, and we expect Arizona Philharmonic to succeed year after year. Our financial model is unique in that costs and concerts are distributed among multiple organizations. Our audience makeup also is unique, because we serve both orchestral and choral music aficionados.
Arizona Philharmonic is the result of a community effort, and we aim to make a strong positive impact on the area's already vibrant music scene. Concerts are planned to fit within and around existing ensemble seasons in order to avoid audience competition. Our auditions have uncovered strong talent previously "hidden" within our community and attracted new talent from within a 100-mile radius. When local ensembles have difficulty finding substitute players, we offer to point them to qualified musicians with whom we have worked. We expect to increase the attractiveness of Prescott as an arts destination. In the future, we hope to add an educational outreach component to our community's youth. (A large percentage of the Arizona Philharmonic board have a history with education.)
I am thrilled to have my music performed by a (new!) professional orchestra, and I am just as thrilled to play a role in the launch of Arizona Philharmonic. This is a fulfillment of a long-held dream by many within our community.
You can sign up to stay connected to Arizona Philharmonic at the bottom of the page here. We also are on Facebook as @arizonaphilharmonic and Twitter as @azphilharmonic.
See you on August 26, 2018!